Foster Care Information Session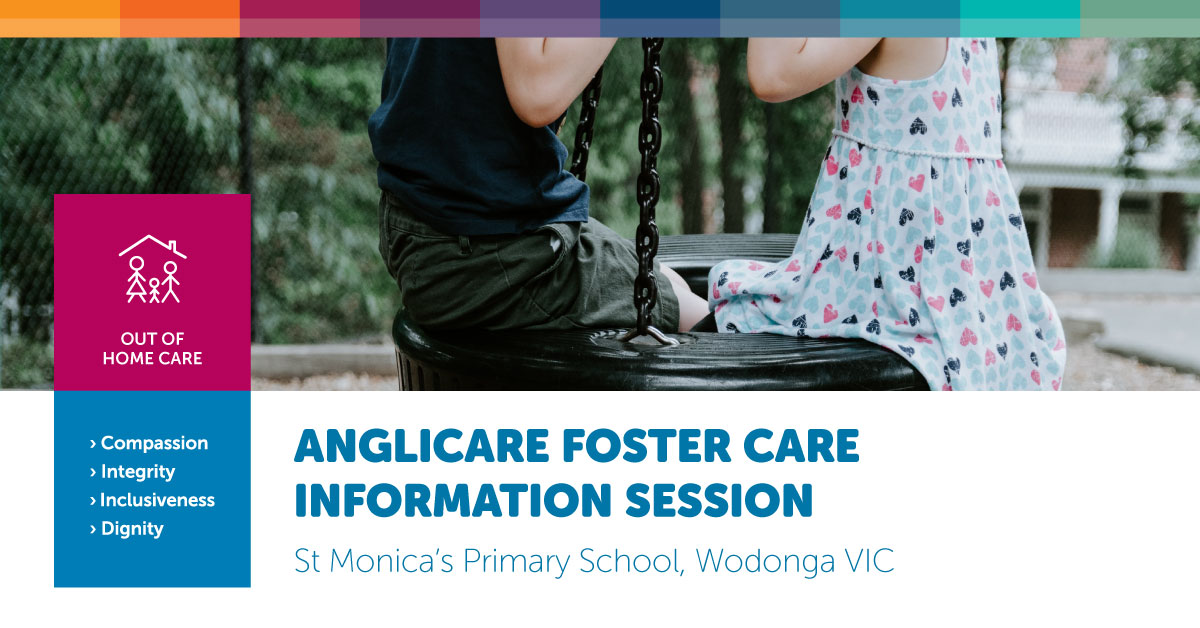 Anglicare is in need of more foster carers and will be running two, commitment free, information sessions for people who may be interested in finding out more about becoming foster carers.
Foster carers can come from all walks of life; married, single, unemployed, working full-time. Whether you're in it for the long-term or can just provide weekend care, every bit helps.
WHEN: 13 November 2019
WHERE: St Monica's Primary School – 137 Brockley St, Wodonga, VIC 3690
TIME: Choose to attend Session One or Session Two.
Session One: 2:30pm-3:10pm or Session Two: 7:00pm-8:00pm
Staff will be on hand to answer any questions you may have about foster care, either in a group format or one-on-one discussions.
Registration is preferred but all are welcome to show up on the day.
To register visit, www.ticketebo.com.au/anglicareriverina  
If you can't make it to our information sessions, complete an online enquiry form and our Carer Support Team will get in contact with you shortly.