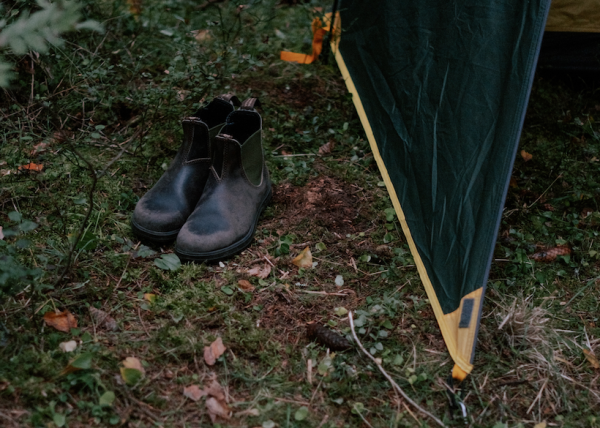 Shane will spend this Easter in a tent, without family, and without stable income.
Your help is needed to make sure people in need continue to receive practical and emotional support.
"When I go some places, people look you up and down like you're a leper or something. But the Anglicare team make me feel good. I know they're going to help me. I feel a little bit better straight away when I meet with them."
Shane is one of thousands of people on the NSW South Coast affected by rising housing costs and difficulties finding employment.
A relationship breakdown in 2019 shattered Shane's life.
"I'd been with my partner for nearly 30 years… I felt sort of lost and didn't know where to go or what to do."
Shane was able to find some temporary accommodation following the breakup, but the location was unsafe and affected his mental health.
"I couldn't take it anymore. Groups of people would meet up and behave aggressively near the front of the complex where I was living.
There was nothing I could do to feel safe.
In the end I just walked away leaving furniture and everything behind. I ended up living in a small tent at the local campground. I never even went camping when I was a kid, but here I am living in a tent," says Shane, who is still staying at the same campground nearly three years later.
"Without Anglicare, I'd be stuffed!"
"The bushfires and COVID have made life really hard here and there are lots of people like me who are in trouble. I don't always know where I'm going to get my next meal from.
Without Anglicare and other organisations like them on the South Coast here, people like me would probably be dead."
says Shane, who began visiting the emergency relief hub in Moruya (pictured) two years ago.
Your gift allows team members like her across our regions, can continue to offer practical and emotional support to people in their most difficult times.
No-one should be alone and without a home, especially during times like Easter.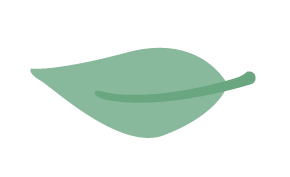 Anglicare's emergency relief teams on the NSW South Coast, the Snowy Valleys, Riverina, Western NSW and the ACT work hard every week to assist people who are struggling. Last year alone over 15,000 people were assisted through our services.
Your help is needed to make sure people in need continue to receive support.
Without you, some of these crucial services can't continue.
Anglicare's emergency relief coordinator, Pauline, recently provided Shane with an 8-person tent (pictured) that gives much more room and even space to walk upright inside.
"Pauline helps me with food, clothing and a new tent. While it's still a tent and not a house, it's way better than sleeping under the stars. I can't thank them enough,"

Pauline's compassion for Shane is obvious. "When Shane comes to the hub for food assistance, his first thought is for his dogs. Shane is also looking for employment and will try his hand at anything as long as somebody will give him a go. He's a real battler, and a lovely young man. I hope someone will give him a chance," says Pauline.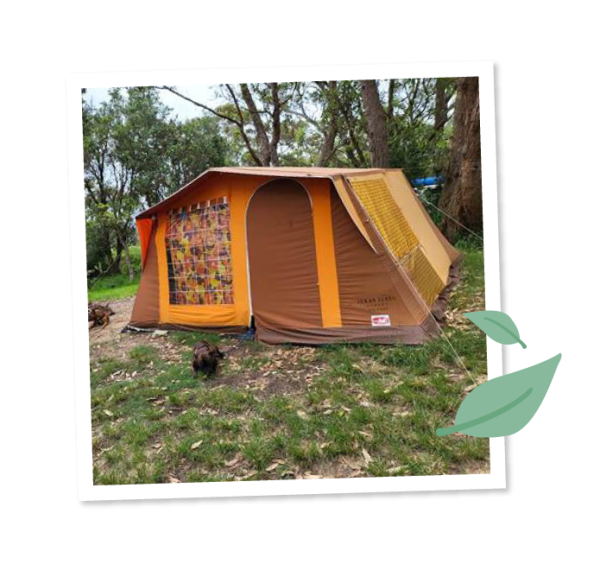 As this time of year reminds us, Christ's sacrifice brings a message of hope and inclusion. But sadly, feelings of isolation can be magnified at times like Easter.
Thank you for your compassion in partnering with us to ensure that those who feel overlooked are not forgotten. Your help is still needed for this important work.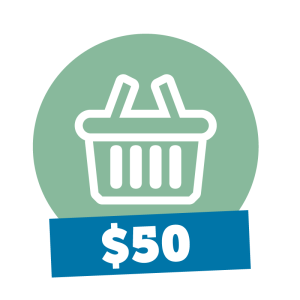 can help buy a weeks worth of groceries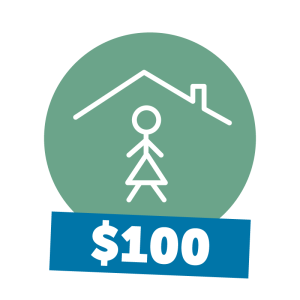 can provide a night of emergency accomodation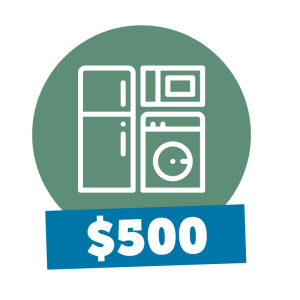 can help provide white goods and manchester for a household