---
Emergency relief urgently needed for families impacted by bushfires and COVID-19 crisis.
In early January this year, as the rest of Australia looked on with horror at the terrifying news reports, hundreds of residents and holiday makers between Moruya and Batemans Bay fled to evacuation points and beaches. 
Caught in the chaos were Frances and her four grandchildren. They joined the crowds at one of the evacuation points on the south coast, waiting in the eye of the storm for rescue. 
Miraculously they found their home still standing, but terribly impacted by smoke. 
"My grandchildren are from traumatised homes which is why they now live with me. But since the fires their trauma is even worse" says Frances. "The other day someone was burning off rubbish on their property and my youngest grand-daughter saw the smoke and ran to get me. She was afraid it was another bushfire." 
million hectares of land destroyed
percent of NSW state burnt
You can help Anglicare provide support to hundreds of families affected by the bushfires.
"If I didn't have the people at Anglicare to talk to, I'd probably bottle it all inside and that's not good. Every time I come here, they listen and I feel like a weight has been lifted"
Frances pictured left with her grandchildren.
Anglicare is committed to helping families across the region receive the help they need to recover and thrive. For some families, this may take months or even years. Additional disaster recovery services have been put in place across the south coast but the need continues to grow. 
Your donations are needed as thousands of people try to recover while facing a very uncertain future. That's why our Anglicare teams are stepping up and stretching our services more than ever before to help.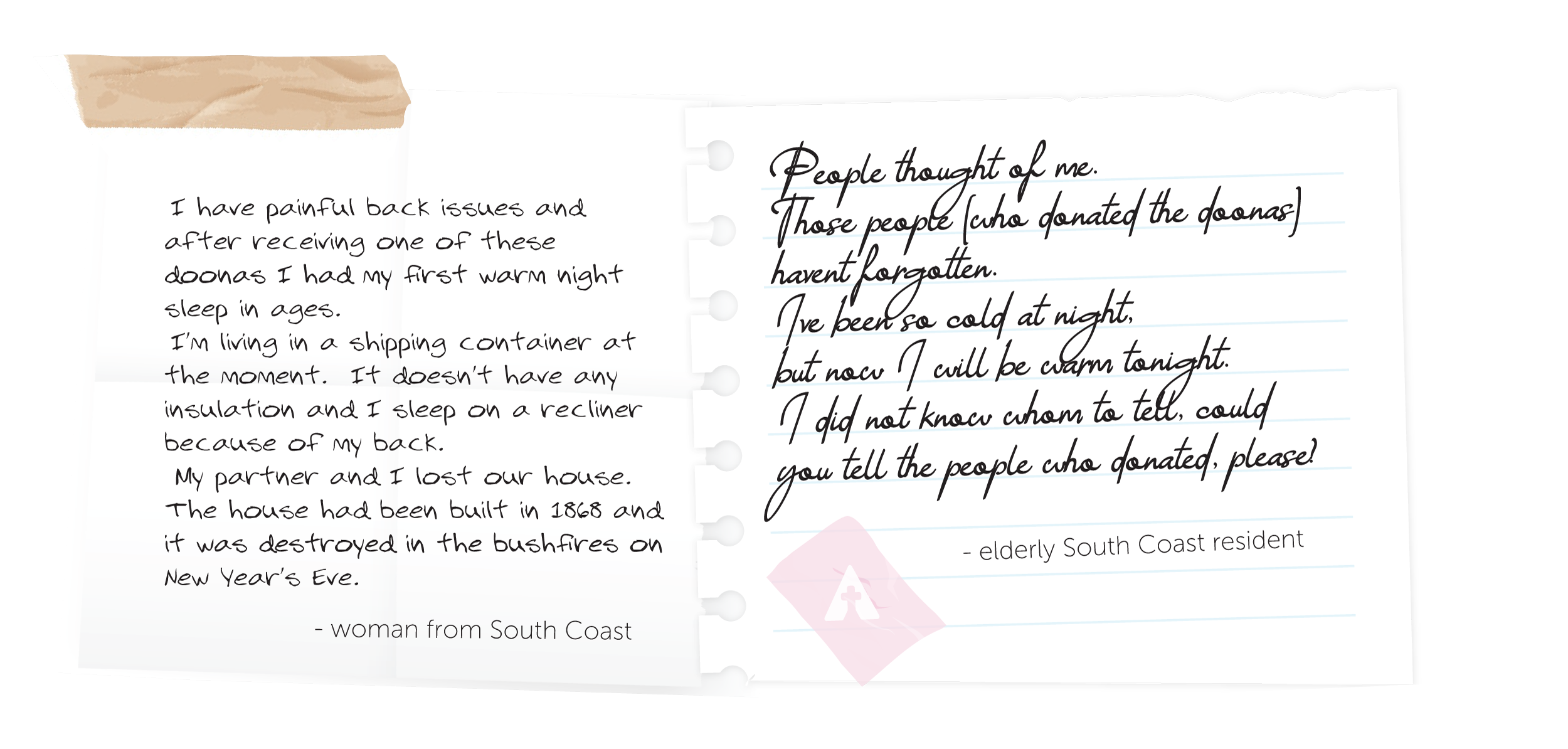 The notes above are from South Coast residents who received one of the 100 doonas/quilts donated by Pottery Barn.
Every donation makes a difference.
HOW YOU CAN MAKE A DIFFERENCE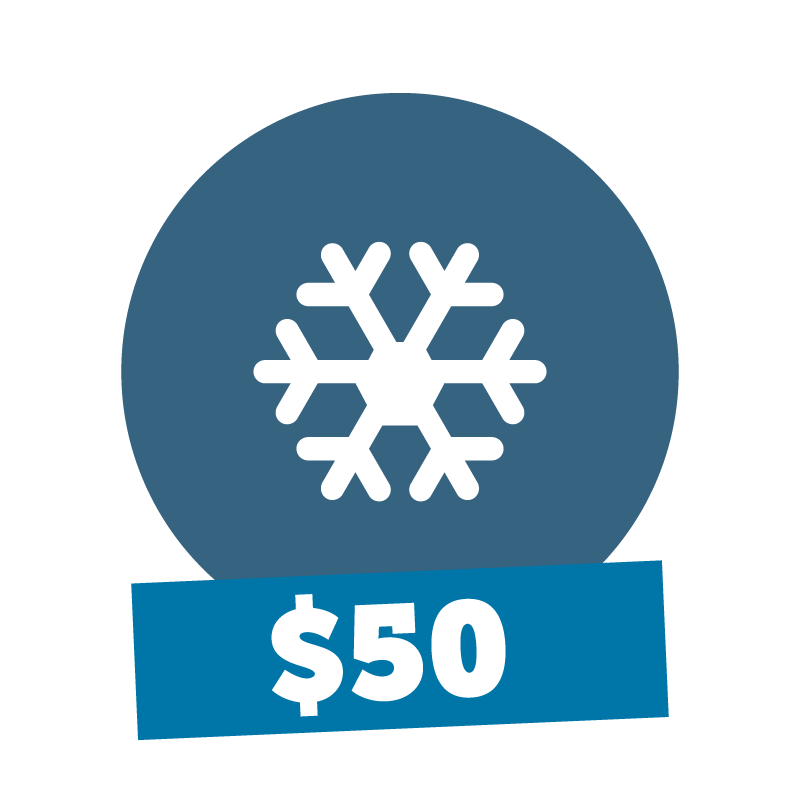 can buy warm blankets for a family this winter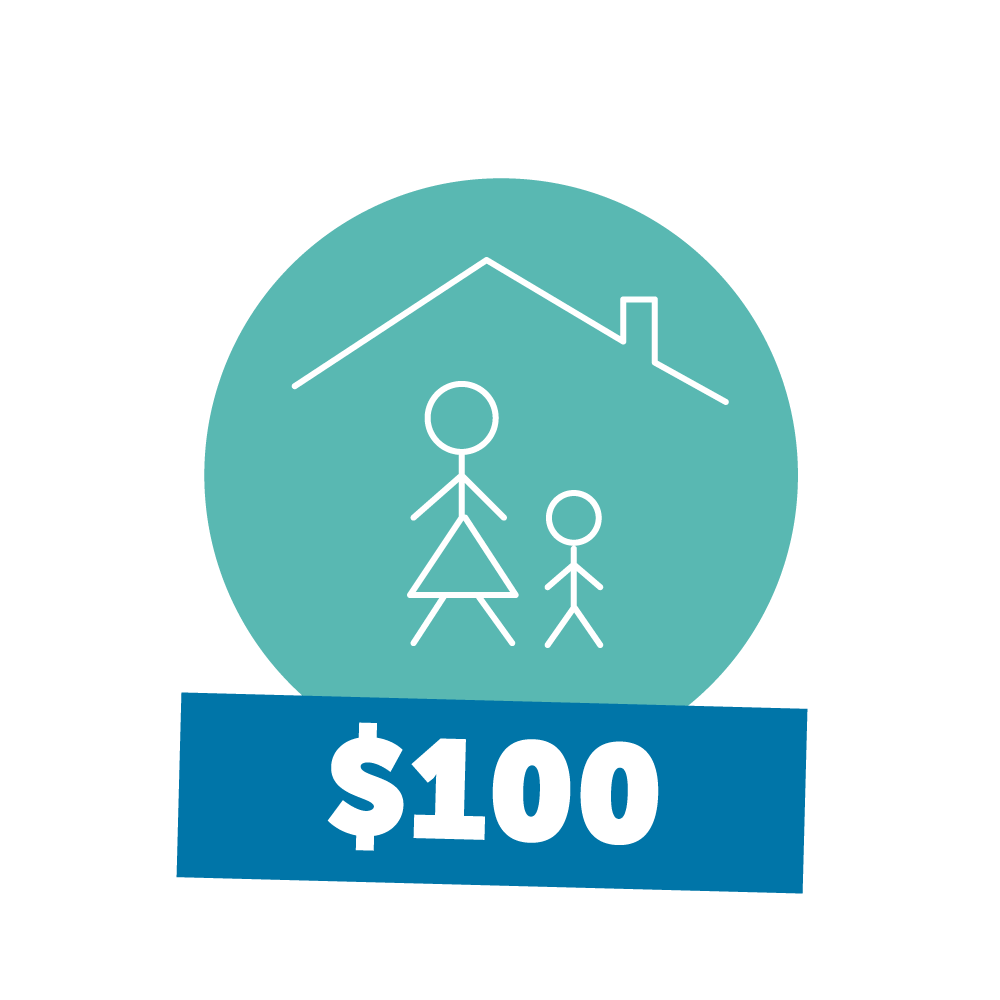 can provide a night of emergency accomodation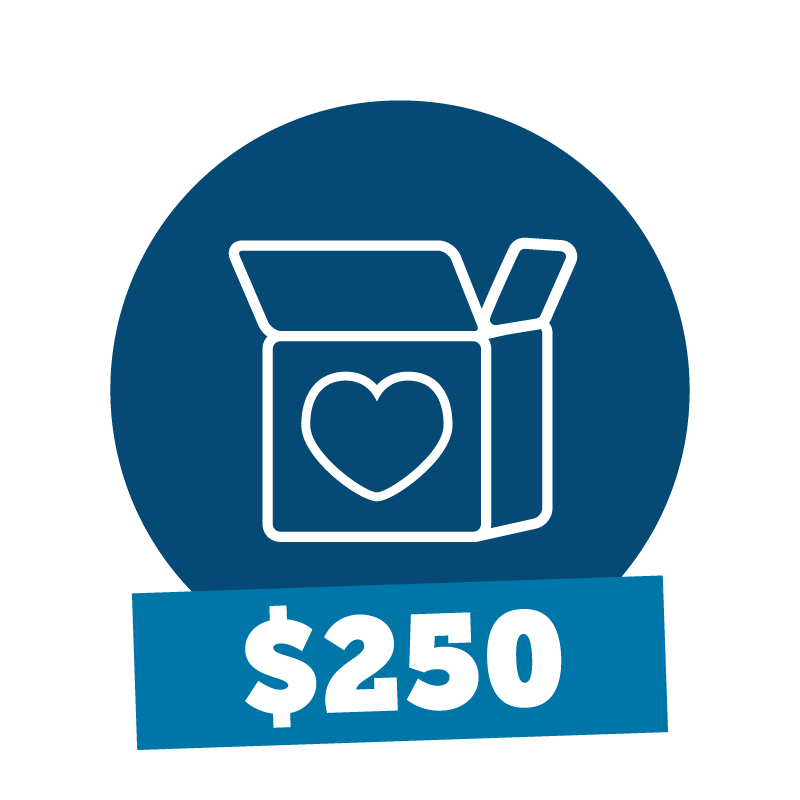 can buy a family one month's worth of groceries