---
Anglicare's Community Centres offer many life-changing services to vulnerable families throughout NSW and the ACT.
These centres receive little to no government funding and rely on generous donations to keep these vital services running.
Right now, Anglicare is facing a $300,000 funding gap needed to keep these vital Community Centres running and also to expand into other regions where there is urgent need.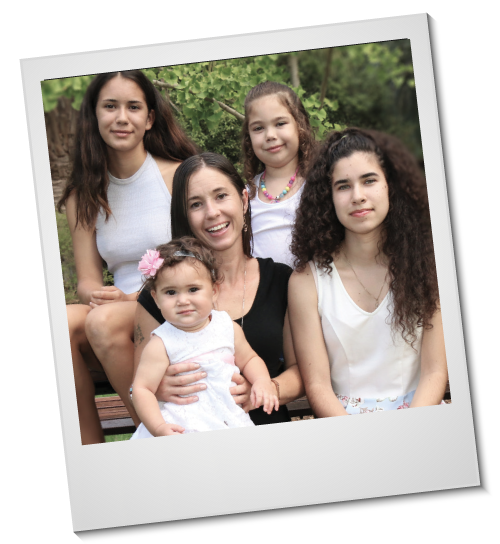 Your gift will help transform more lives like Caseys, a single mother to four girls.
'The struggle with housing and being a single parent to four kids meant that I experienced severe anxiety and depression. I couldn't bear to open my bills because I knew I couldn't pay them, I would just cry because was so overwhelmed. I had worked hard to create a stable life for my daughters and I never expected it could fall apart like it did.'
'When you have babies you are filled with hope for them, it's devastating when it doesn't go to plan. I was in despair and felt like there was no way out. It was like a grey fog all around me and I just couldn't see out of it. I couldn't see straight, I couldn't even call the phone company without crying from anxiety. I was so overwhelmed but I knew I had to concentrate on my girls and fixing our own lives. Anglicare didn't judge me. They just helped me get back on my feet.
I don't know what I would have done without Anglicare's support. I fell and they caught me.'
Donate today and see your gift go even further through our incredible gift match opportunity.
A generous donor has promised to match donations in order to encourage others to give – do twice the good with one donation!

What is a matching fund?
A Matching Fund is when a generous donor commits to giving a fixed amount to an appeal, but only gives when it is matched by equal donations from other donors. This is in order to encourage others to give generously, knowing that their gift will have double the impact!
How does the Anglicare Winter Appeal Matching Fund work?
A generous donor (who wishes to remain anonymous) has committed to match donations given by other Anglicare supporters up until a limit of $10,000. So when the appeal total reaches $10,000, they will add their own $10,000. So why not double the value of your impact with your donation today!
What happens with my donation?
Your generous donation will help provide crucial services to vulnerable families through Anglicare Community Centres.
Anglicare currently has three life-changing community centres in the ACT and regional NSW. But these centres receive little to no government funding, which is why we urgently need your ongoing support. There is also crucial need for Anglicare's services in another four locations across the ACT and NSW. Your gift can help bring hope to these vulnerable communities.
While each of our Community Centres operates services to reflect the need within that local community, each centre operates under our 'Survive & Thrive' model – a survive component to meet immediate critical need and a thrive component to address longer term needs in order to break the cycle of poverty and move people toward positive life outcomes.
Survive services include emergency relief, food, crisis housing and the No Interest Loans Scheme (NILS). Thrive services include parenting programs, referrals, mentoring and education.