---
STREET LAW LEGAL SERVICES
Are you having problems with Housing or Centrelink?
Do you have fines you can't pay?
Are you having trouble dealing with the police?
Anglicare has a partnership with Canberra Community Law to provide an outreach legal service for people who are homeless or at risk of homelessness.  The service is provided free at the Junction Health Centre in Civic, ACT.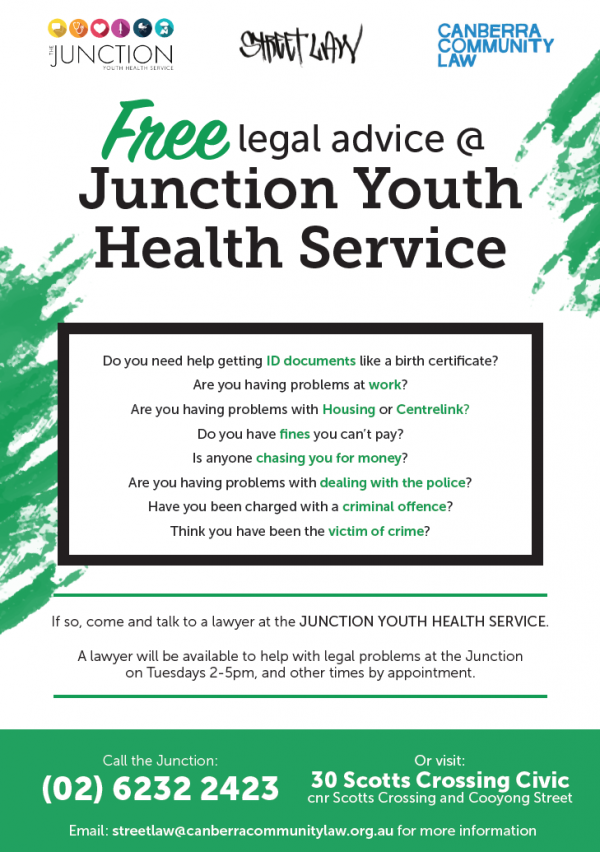 help with practical problems
explain complicated legal issues
explain how you can access your rights
help negotiate with landlords, lenders, government services and others
help to request and prepare housing reviews, tribunals or court hearings
put you in touch with other organisations that can help you
support you to access other legal services
A lawyer from Street Law is available to help with legal problems at the Junction Youth Health Service on Tuesdays 2-5pm, and other times by appointment.