Anglicare at Southern Cross
Early Childhood School
Anglicare at Southern Cross Early Childhood Centre operates as a long day care centre in Scullin, ACT. The Centre provides care and education for children between the ages of 6 weeks and 8 years old. The children are divided into the following groups based on their age group:
GULA | 6 weeks – 2 years
BURU | 2 – 3 years
MUNJAWARI | 3 – 4 years
WALGA NATURE PRESCHOOL | 4 – 5 years |  Walga Full Day (7.30am – 6.00pm) | Before Preschool Program + Walga (7.30am – 3.00pm) | Walga + After Preschool Program (9.00am – 6.00pm)
NUDDYA | 4 – 8 years (Before and After School (or Preschool) Care for current students at Southern Cross ECS)
The Centre also operates a school holiday program from children between Preschool and Year 2 during ACT school holidays.
Opening Hours: 7.30am – 6pm | Monday – Friday
Tours of the centre are held each Friday 10:30am – please call prior to let us know if you would like to come along.
Have any questions about Anglicare Early Learning?
Send us a message with the form below and our team will be in touch.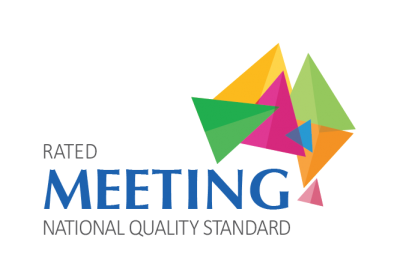 Australian National Quality Standard Rating
The National Quality Standard (NQS) sets a high national benchmark for early childhood education and care and outside school hours care services in Australia. The NQS includes 7 quality areas that are important outcomes for children.