---
+ LYNETTE GLENDINNING
LYNETTE GLENDINNING
PRESIDING MEMBER
CHAIR, GOVERNANCE COMMITTEE
BA (PSYCH), DIP ED USYD
Director since April 2015
Lynette is founding Director of Tempo Strategies, a national consultancy in organisational and executive development.
She has consulted with CEOs, boards and executives of more than 200 Australian organisations. She has also consulted to the Anglican Bishops conference and to many not-for-profits and church organisations. Lynette attends church in Canberra.
She is a Life Fellow of the Australian Institute of Company Directors. Formerly a counsellor in residential rehabilitation and lecturer in tertiary education, Lynette is committed to social justice and supporting vulnerable people.
+ GREG MILLS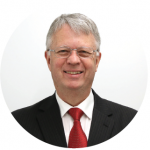 GREG MILLS
DEPUTY PRESIDING MEMBER
CHAIR, RISK COMMITTEE
Board Member since 2017
Greg is a management consultant and joint founder of Ascent Consulting, a business and technology consulting firm based in Canberra.
Greg has managed major change programs driven by Government policies, business change requirements, technology innovations, and changes in service delivery models.  Greg brings to such programs extensive experience in portfolio, program and project management, executive leadership, and development of collaborative teams.
Greg is a parishioner of St Paul's Manuka and an active lay member of the church. He currently chairs the Burgmann College (ANU) Board and Council. He is also a diocesan member of the Clergy Appointments Board and recently chaired the Episcopal Election Review Committee of the Diocese.
+ JOCELYN MARTIN
JOCELYN MARTIN
Director since August 2014
Jocelyn is Chief of Executive Corporate Services for the Housing Industry Association (HIA).
She was previously Principal and Academic Dean of the Australian International Hotel School, Business Manager of Radford College in Canberra and Secretary to the Board of Anglican Independent Schools.
Jocelyn has a Bachelor of Commerce from the University of New South Wales (UNSW), a Masters in Business Management/Accounting from the University of Canberra (UC) and a Graduate Diploma in Corporate Governance.
+ ALEXANDRA SPARK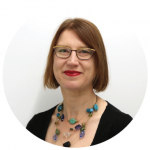 ALEXANDRA "SANDY" SPARK
CA, BComm
CHAIR, FINANCE AND AUDIT COMMITTEE
Board Member since December 2016
Sandy's working career has involved providing financial statement assurance and advisory services to Australian and international clients.
Throughout her 20 years experience she has developed a deep knowledge of the non-for-profit sector, particularly with religious organisations in NSW and the ACT. She has most recently provided financial statement audit services to Reconciliation Australia, Canberra Girls Grammar School, (The Roman Catholic) Archdiocese of Canberra & Goulburn and the Catholic Development Fund (Archdiocese of Canberra & Goulburn).
Sandy is currently Canberra Area Committee Member for CMS (Church Mission Society), Board Member at Forrest Primary School and Honorary Financial Statement Auditor of Friends of Brain Injured Children.
Sandy and her family currently attend Good Shepherd Anglican Church, Curtin.
+ DR DAVID WALLACE
DR DAVID WALLACE
Director since 2018
David has extensive experience serving on the Board of Anglicare Sydney (from 2009 – July 2016), and experience as Chair of the Mamre Anglican School Council in Sydney, and member of the Sydney Local Health District Ethics Review Committee. David started his career as a social worker in local governments in Sydney, he went on to teach a range of welfare programs at TAFE before moving to the NSW Department of Education and Training where he worked on VET policy. He brings a range of skills in the social work and education sector to support the work of the Anglicare Board.
+ THE VEN TOM HENDERSON-BROOKS
THE VEN TOM HENDERSON-BROOKS
Director since June 2021
Tom is the Diocesan Archdeacon for the Canberra/Goulburn Anglican Diocese, with responsibility for Mission and Chaplaincy. He has been an Anglican Minister for 30 years. Immediately prior to moving to Canberra, Tom led the Diocese of Rockhampton for 15 months in the transition between Bishops, having been the Diocesan Archdeacon for Mission and Training since 2016.
Tom has served in ministry leadership in multiple contexts across Australia including North Rockhampton, South Turramurra, Bondi and Kings Cross. For a decade, in Kings Cross, his ministry was amongst the homeless, the drug-affected and sex workers including PJ's Café, a safe space for Transgender Sex-Workers. He helped establish Rough Edges in 1995, the Anglican 'equivalent' of the Wayside Chapel. Then for a decade Tom combined his Bondi Church leadership with being the Anglicare Regional Manager across the Eastern Suburbs, City and Inner West of Sydney. He also had the joy of leading a vibrant, prayerful and missional church on Sydney's North Shore where he enjoyed mobilising people for world-wide mission and church planting.
His most recent ministry in Central Queensland has given him experience of the rural context. He was a Board Director for Anglicare Central Queensland for the last 4 years. He has Degrees in Science and Theology and Post Graduate Diplomas in Education, Ministry and Arts.
+ JOSEPHINE SCHUMANN
JOSEPHINE SCHUMANN
Director since February 2022
Ms Schumann has had extensive experience with the Commonwealth Government working at senior levels in the provision of corporate services at the Murray Darling Basin Authority, Australian Competition and Consumer Commission and Department of Veterans Affairs. She also provides mentoring and coaching services and is involved in the delivery of staff development programs for the public service.
Ms Schumann was appointed to the Anglicare Board Risk Committee in early 2018 and has been Chair of the Anglicare Board, Clinical Governance Sub-Committee from July 2018 to January 2022.
Ms Schumann also serves on several Commonwealth independent audit committees. Ms Schuman is a member of the Council of Burgmann College, ANU and a Council member of SHFPACT and Board member for Women's Centre for Health Matters.
+ DR BILL ANSCOMBE
DR BILL ANSCOMBE
Director since February 2022
Dr Bill Anscombe is an Adjunct Associate Professor at Charles Sturt University in Wagga Wagga.
Bill has twenty years' experience in community corrections within the NSW Department of Corrective Services. He was selected for the Department's Senior Executive Development Program before joining Charles Sturt University in 1993. He has been a Lecturer and Senior Lecturer from 1993, and then Associate Professor at Charles Sturt University in Social Work until his retirement in 2014. Co-author of a number of books in Social Work and numerous articles, his research has been extensive in a wide range of fields including regional, rural and remote Australia and he has been a Chief Investigator in an Australian Research Council Discovery grant.
For several years, he operated in a joint appointment between the University and the then NSW Department of Community Services (DoCS) and subsequently was Director of Child and Family Services (Western NSW) for that Department. In that role, among other responsibilities, he had responsibility for 168 professional staff in 25 service locations across 70% on NSW and with more than 1000 children in care and 14000 child-at-risk notifications.
In 2004, he was a member of a National Government Review Team in respect of Rural Financial Counsellors.
Bill is also Chair and President of St Martin's Anglican College at Wagga Wagga and on the Council and National Executive of the Bush Church Aid Society of Australia (BCA). He served on the Anglicare Board from 2014 – 2021. He worships and serves at South Wagga Wagga Anglican Church.