---
Anglicare College offers a diverse range of courses to people in the Community Services sector. Our courses range from Statement of Attainment level to Certificate IV and Diploma level across subjects including Early Childhood, Disability Services, Aged Care, Community Services and First Aid.
To find out about our current courses or to find out dates and location of a particular course, click on a 'Register Now' button or email learning@anglicare.com.au.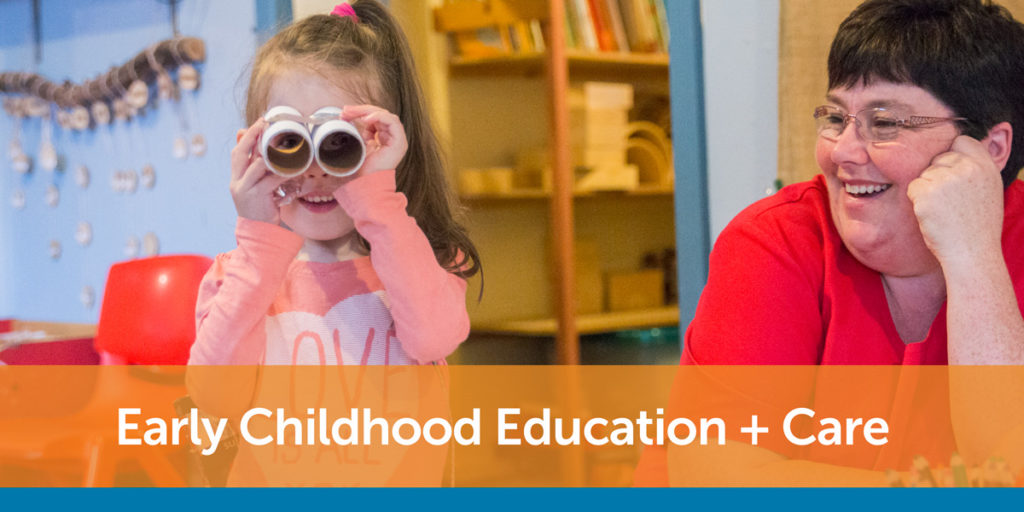 Diploma in Early Childhood Education and Care (CHC50113)
Diploma of Early Childhood Education and Care will allow you to take on a supervisory or management role in child care. The Diploma will prepare you to establish a safe and healthy environment, and design and evaluate programs and care routines for children. It will prepare you to deal with the complex issues you may encounter in this career with confidence and professionalism.
You will learn how to:
› Implement an approved learning framework within the requirements of the Education and Care Services National Regulations and the National Quality Standard
› Manage staff and volunteers who look after children
› Create a safe working environment
› Promote inclusive policies and coordinate the workplace

Certificate III in Early Childhood Education and Care (CHC30113)
This qualification reflects the role of workers in a range of early childhood education settings who work within the requirements of the Education and Care Services National Regulations and the National Quality Standard. They support the implementation of an approved learning framework, and support children's wellbeing, learning and development. Depending on the setting, educators may work under direct supervision or autonomously.
Monthly workshops will provide students with information and skills about the Early Childhood Education and Care sector, including working within relevant legal and ethical frameworks, providing care for children, how to develop positive and respectful relationships with children, fostering holistic development and wellbeing.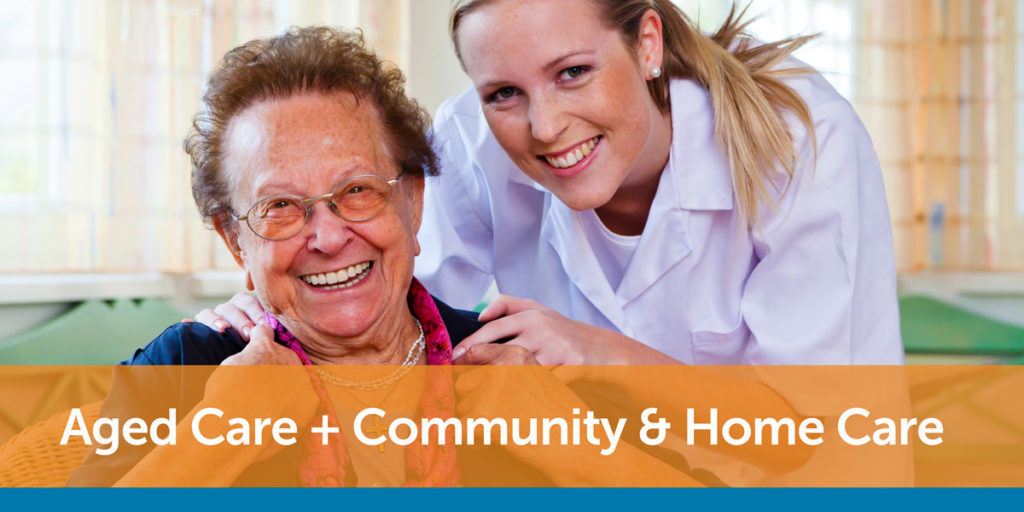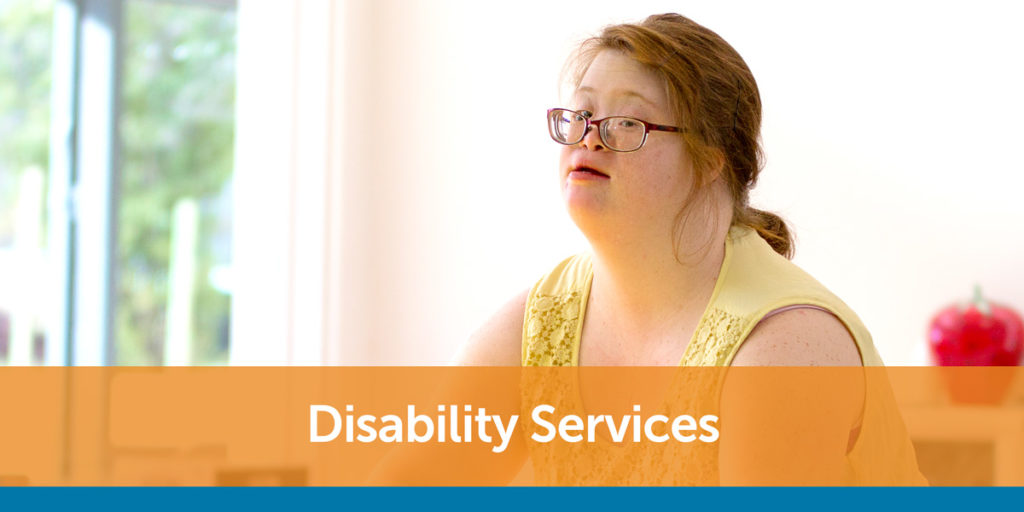 Certificate III in Individual Support (Disability) (CHC33015)
This qualification reflects the role of workers in the community and/or residential setting who follow an individualised plan to provide person-centred care to people, requiring assistance due to ageing, disability or some other reason. Work involves using discretion and judgement in relation to individual support as well as taking responsibility for own outputs. Workers use a variety of practical, technical and procedural practices, as well as theoretical knowledge of concepts and practices required to provide quality person-centred care and support.
This qualification is considered an entry-level qualification for direct care workers. It is also an excellent way of reintroducing long-standing staff members back into education and formerly recognising their expertise.
Students can specialise in aged care, home and community care or disability services.
The course is offered via classroom delivery, distance or online, by qualified Anglicare educators who aim to provide a high standard of training for all trainees. Classes are one day per week and include 2 practical skills days.
To qualify for the Certificate III in Individual Support, students must complete:
13 units of competency – 7 core units and 6 electives,
a minimum of 120 workplace hours in a registered care provider service (depending on specialisation chosen),
homework and assessment tasks (3-4 hours per unit),
workplace assessments & skills audits.
Recognition of Prior Learning is offered and we encourage students to apply when applicable.
Enrolment fees start from $240.
Traineeships or other funding may be available for some participants on application & assessment.
Smart & Skilled funding may be available for some participants residing in NSW – visit the Smart & Skilled website to check eligibility.
*Individual units are offered for those wishing to upgrade or obtain new skills. A Statement of Attainment will be issued upon completion of all required assessments.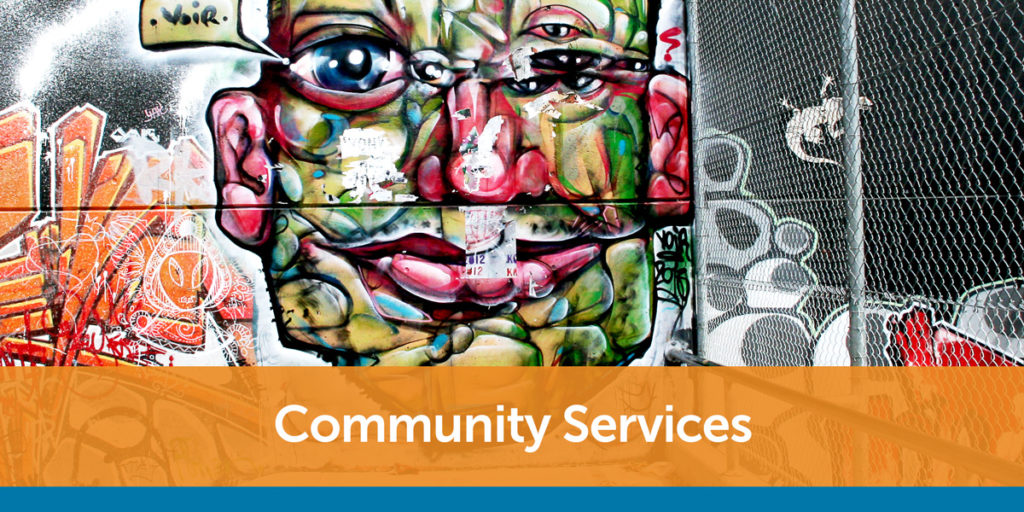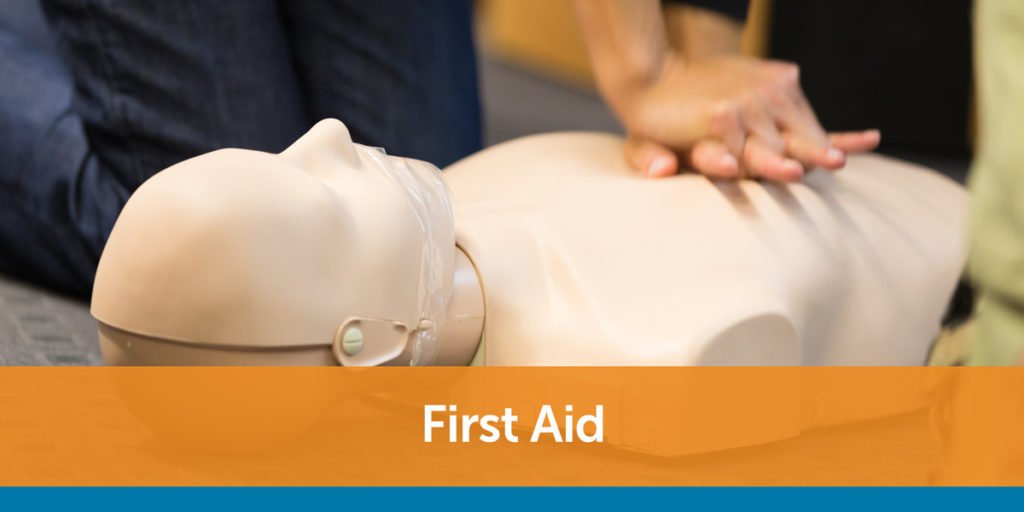 First Aid Training Courses
Anglicare College offers one day first aid training in NSW and ACT. Training is open to individuals on a fee-for-service basis, and can be customised to suit organisations, employees or community groups.
Our First Aid training is suitable for:
Organisations that provide services where safety and risk monitoring and management is required.
Employers and their staff where First Aid training is mandatory
Individuals seeking to be prepared for emergency situations
Charities and volunteer groups where a First Aid qualification could be helpful at events
Anglicare College offers four VET accredited units.
Provide First Aid (HTLAID003) course is suitable for anybody requiring first aid training. This full-day course is equivalent to completing a Senior First Aid certificate.
Provide an Emergency First Aid Response in an Education and Care Setting (HTLAID004) is a full-day course suitable for those who work with children or in a children's services environment
Provide Cardiopulmonary Resuscitation (HLTAID001)is an appropriate annual refresher for CPR /Anaphylaxis, and can include Provide Basic Emergency Life Support (HLTAID002) where necessary. (These two units are usually offered as half-day training programs)
An online pre-course knowledge quiz must be completed prior to the practical session.  Once all the required assessments are satisfactorily completed, and participation is confirmed by trainer, a nationally accredited Statement of Attainment will be issued by Anglicare College, usually within a month of receipt of assessment documents.
The cost of the full First Aid Course is $150 per person and $90 per person for CPR and Anaphylaxis/Asthma course; however other fee options can be negotiated for organisations, depending on type of service and number of expected participants.  Fees are normally paid prior to course start.
A schedule of training dates and locations for 2020 will be uploaded to the Anglicare College website in the near future.
For more information email: learning@anglicare.com.au or call (02) 6245 7189.