---
Leave a Gift in your Will
Anglicare relies on the generosity and foresight of those who value our work.
Your Will is incredibly personal.  It reflects who you are, your values and your philanthropic interests. Once you have considered your family and loved ones, you may wish to consider leaving a legacy gift to a charity.
A gift in your will to Anglicare NSW South, NSW West & ACT is a visionary investment in an organisation committed to transforming the lives of our most vulnerable community members – as we have been doing for many years. You would be giving the gift of a lifetime, and caring for the disadvantaged for generations to come.
Want to know more about how your contribution to Anglicare can ensure our programs continue to change lives?
Click the button below to view our Bequest (Leave a Gift in Your Will) Information Booklet (3.24MB).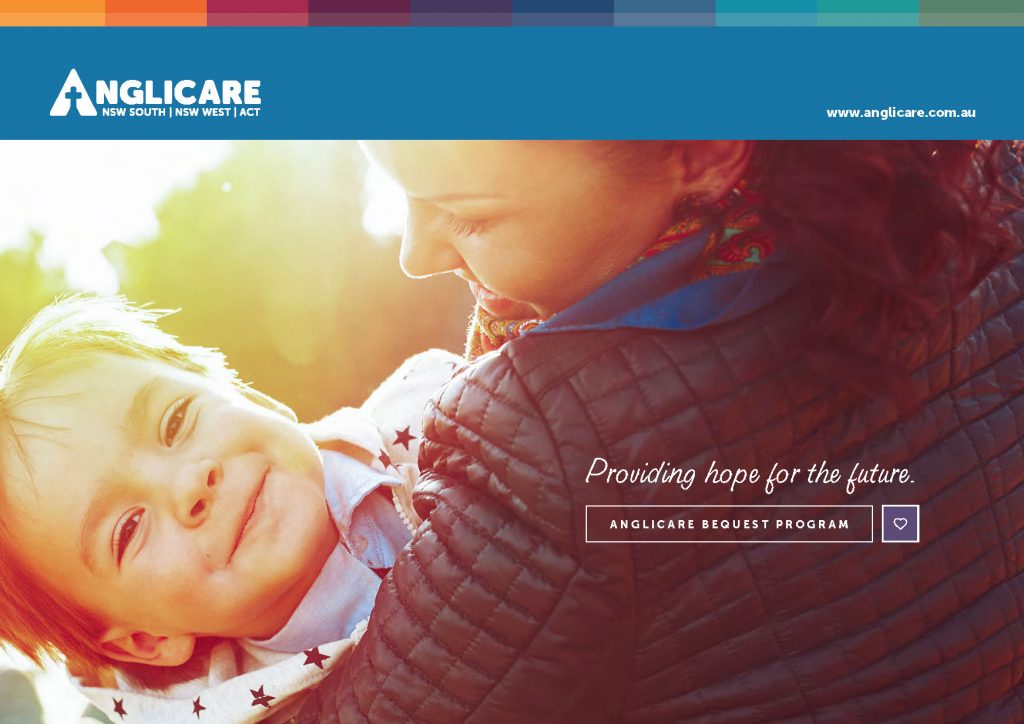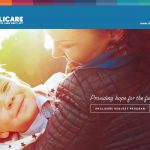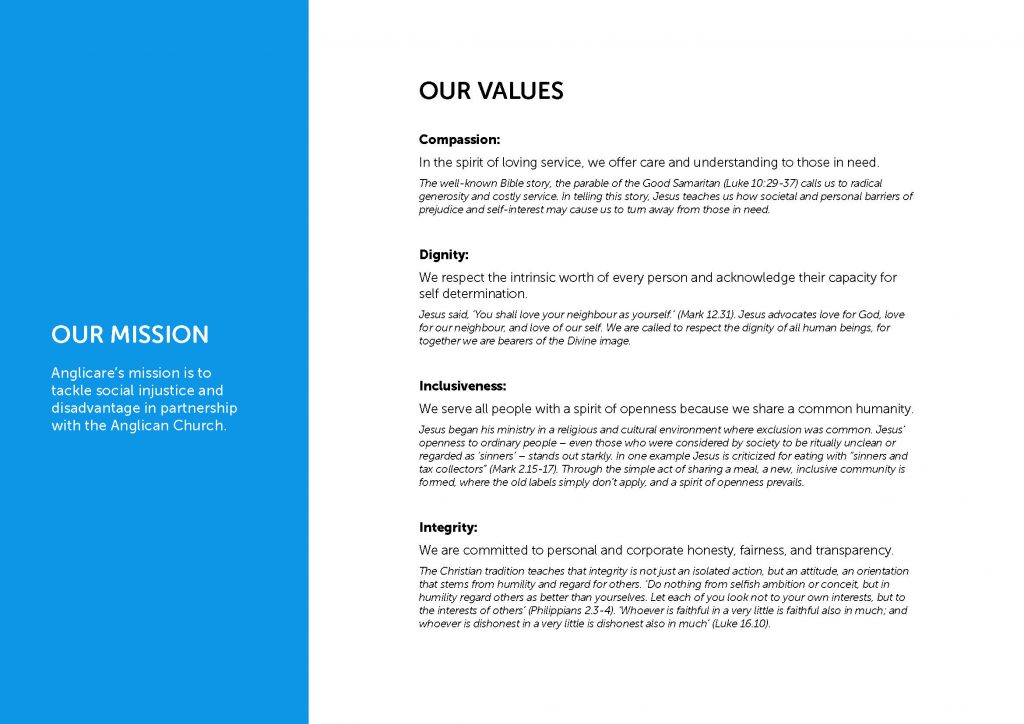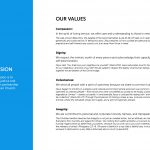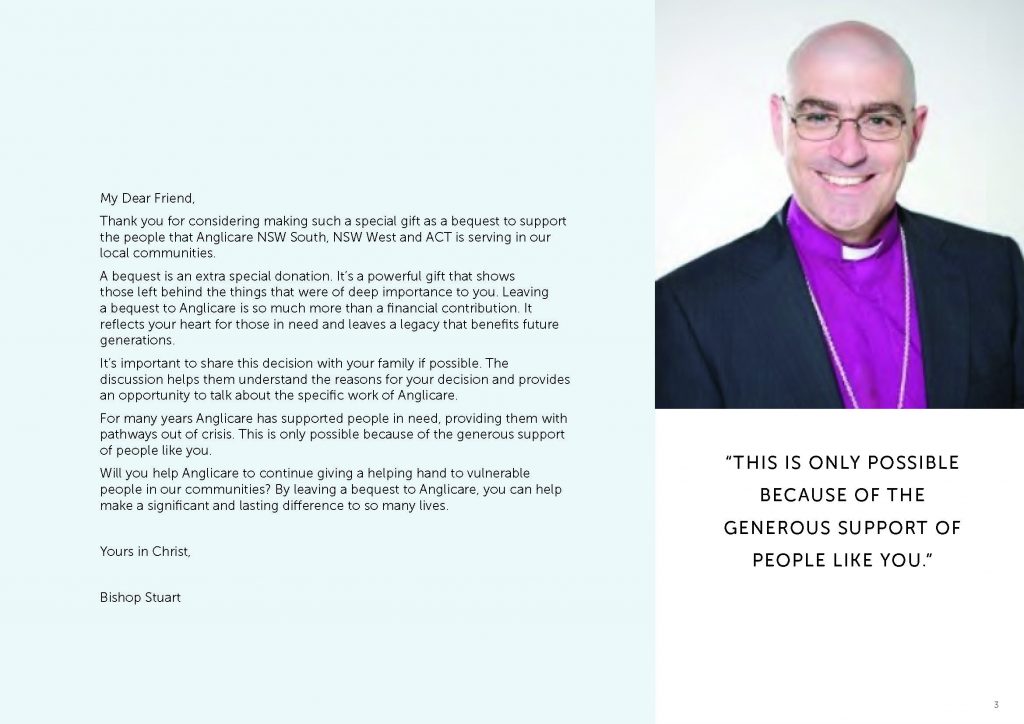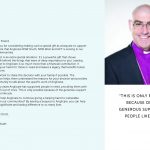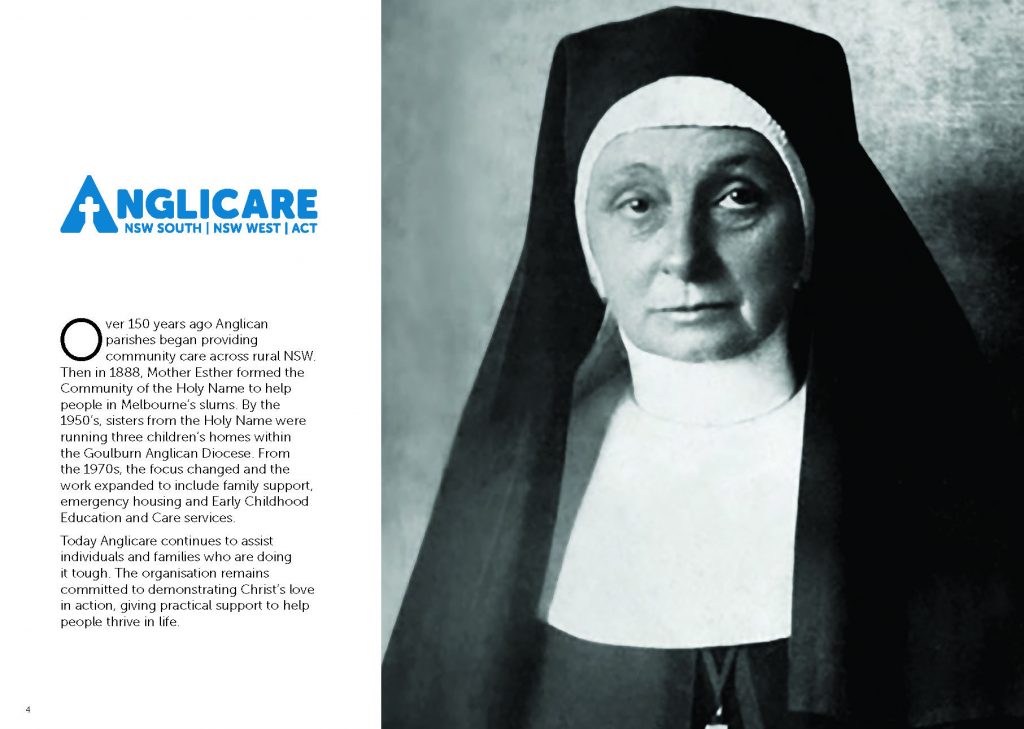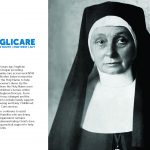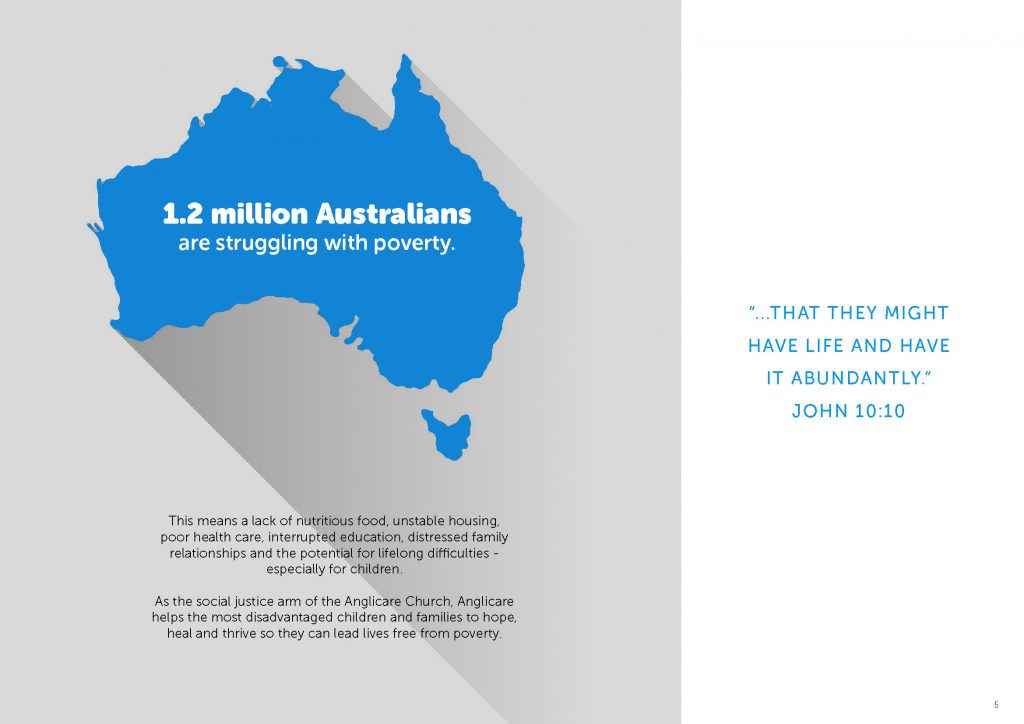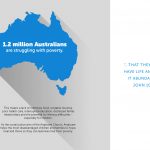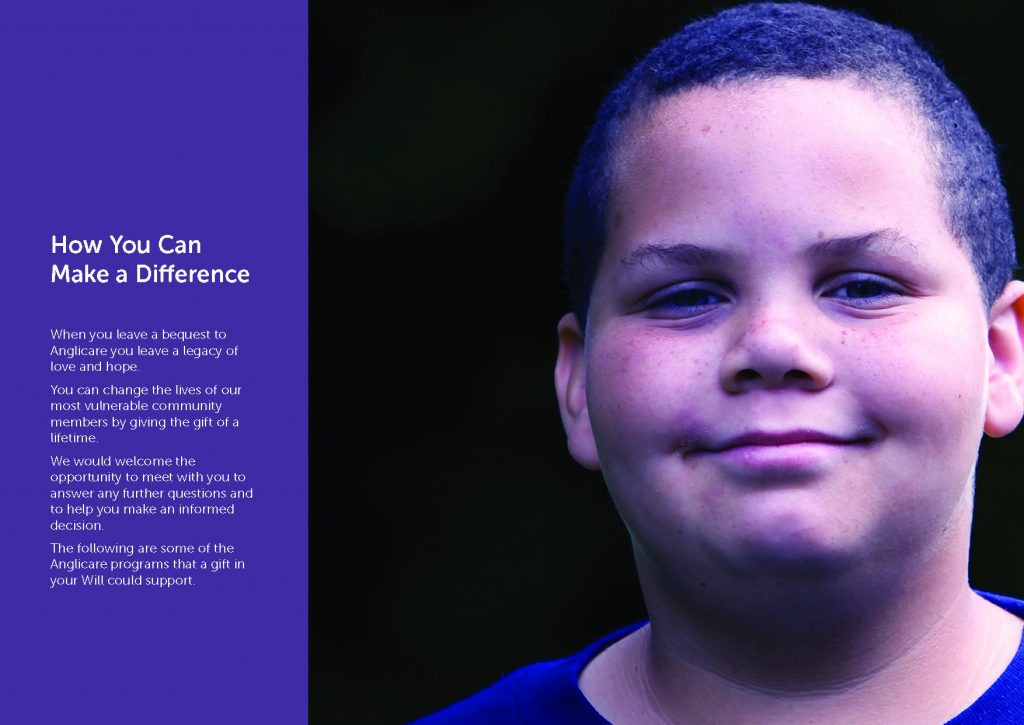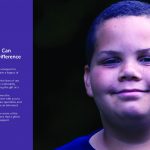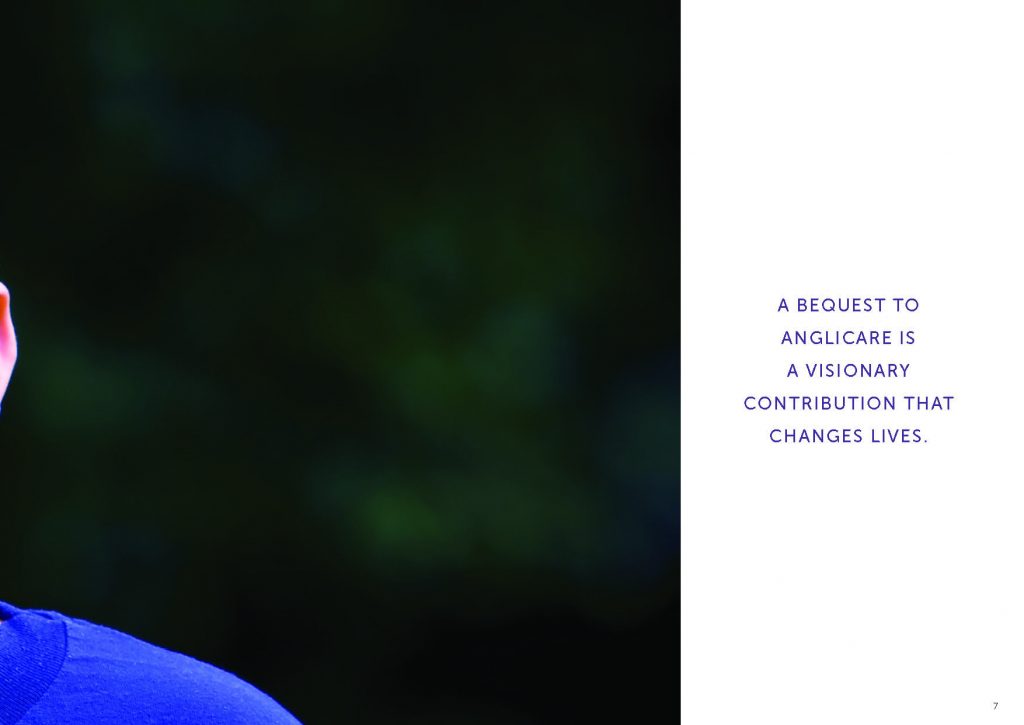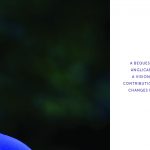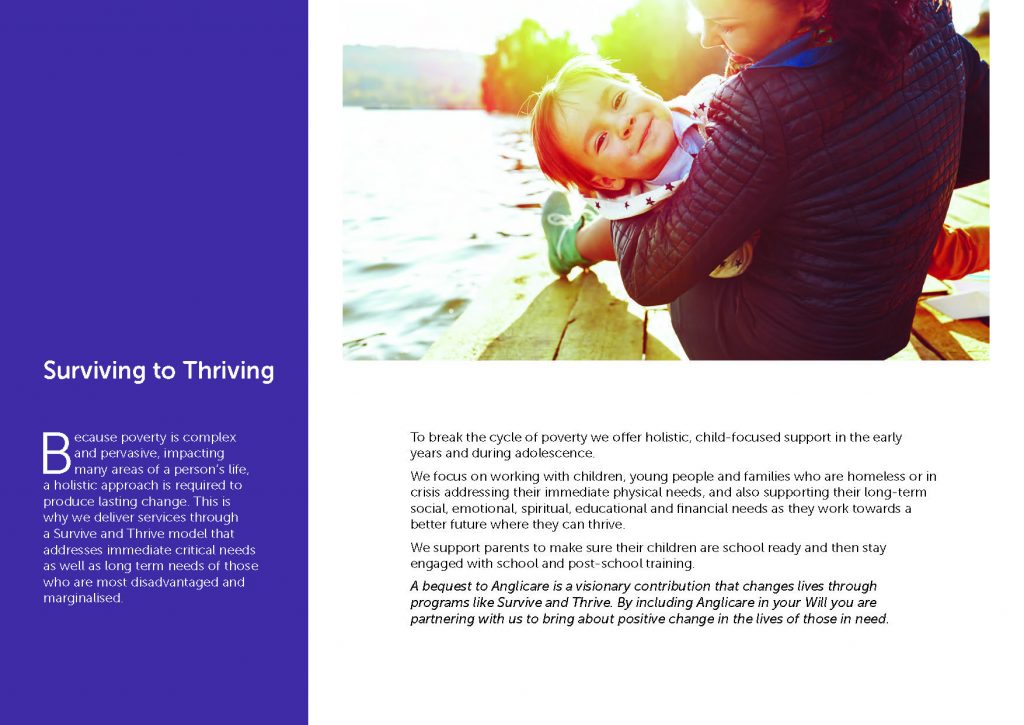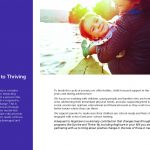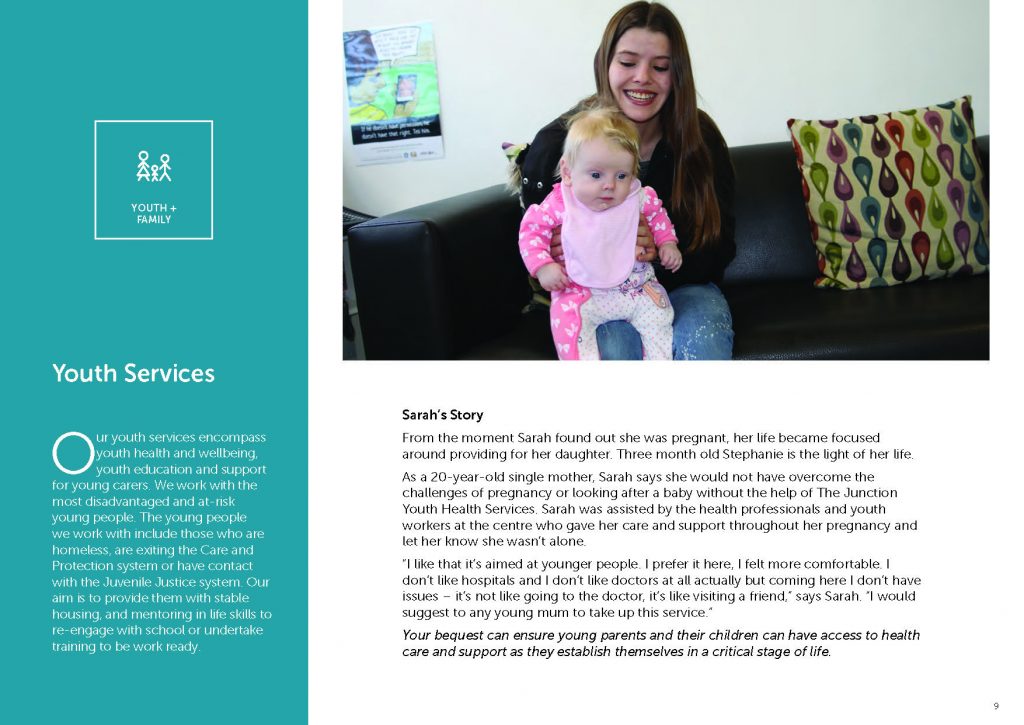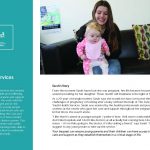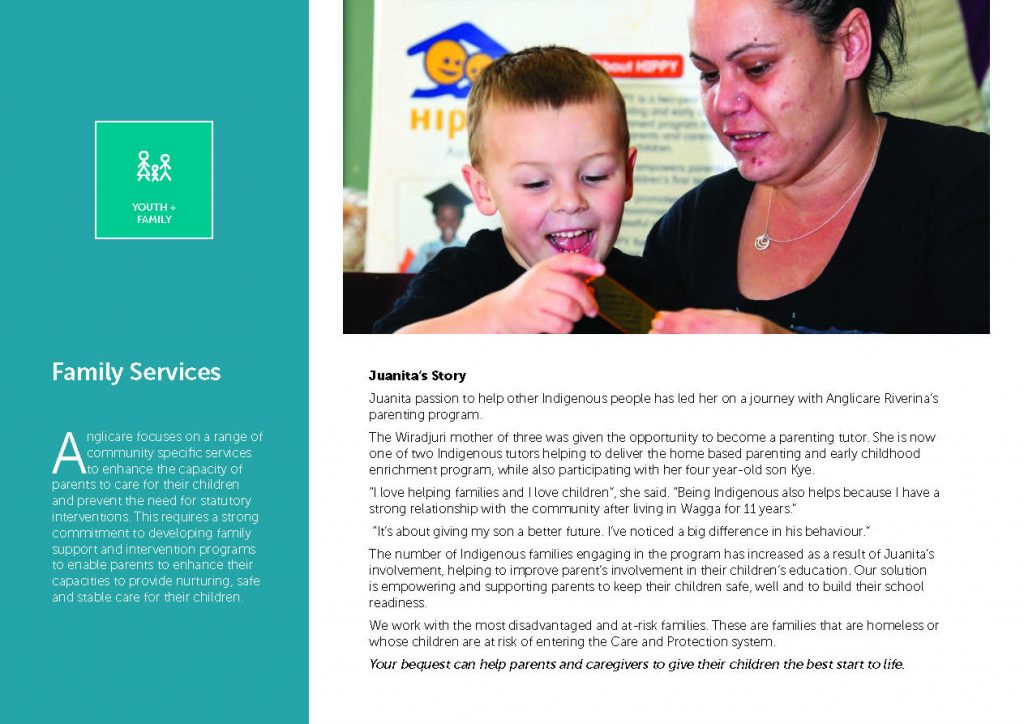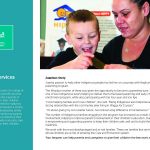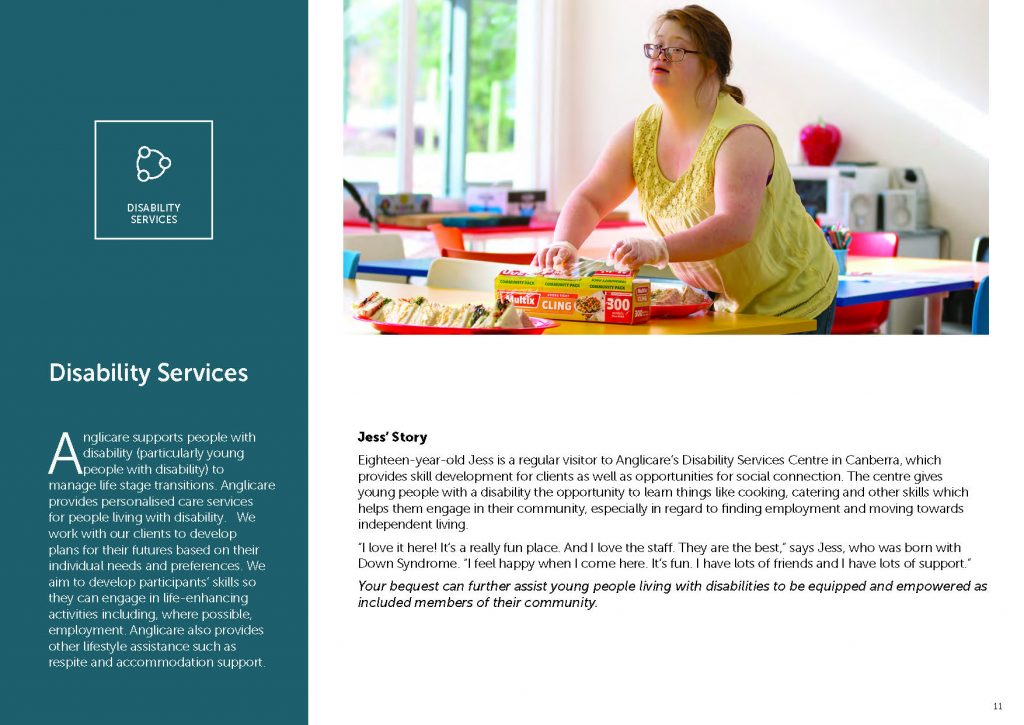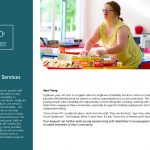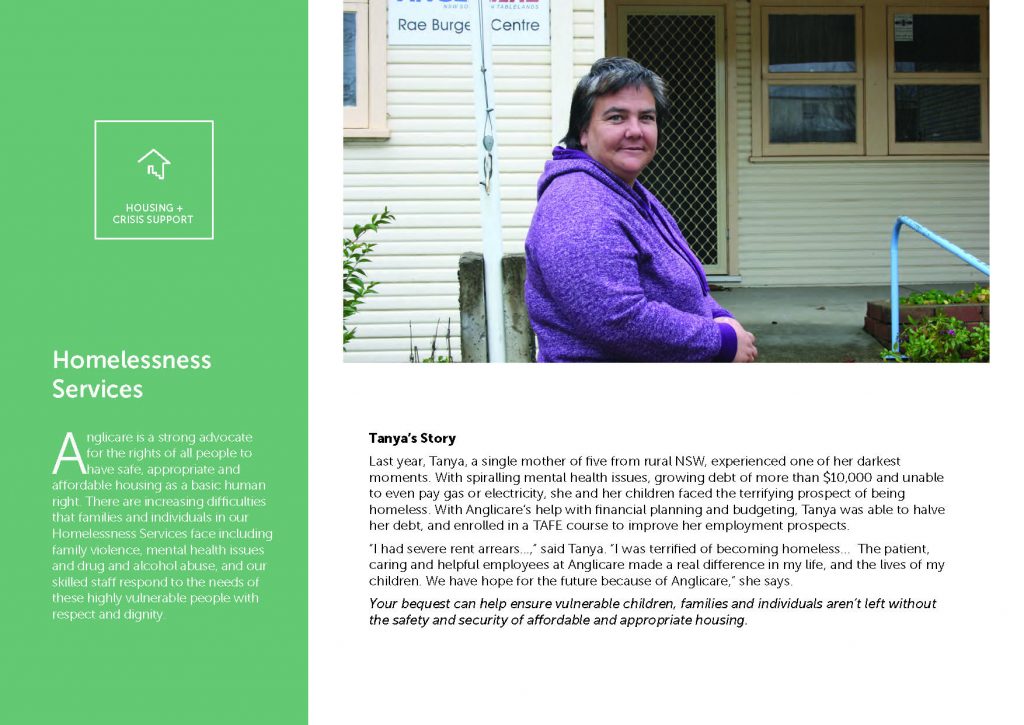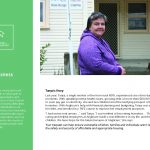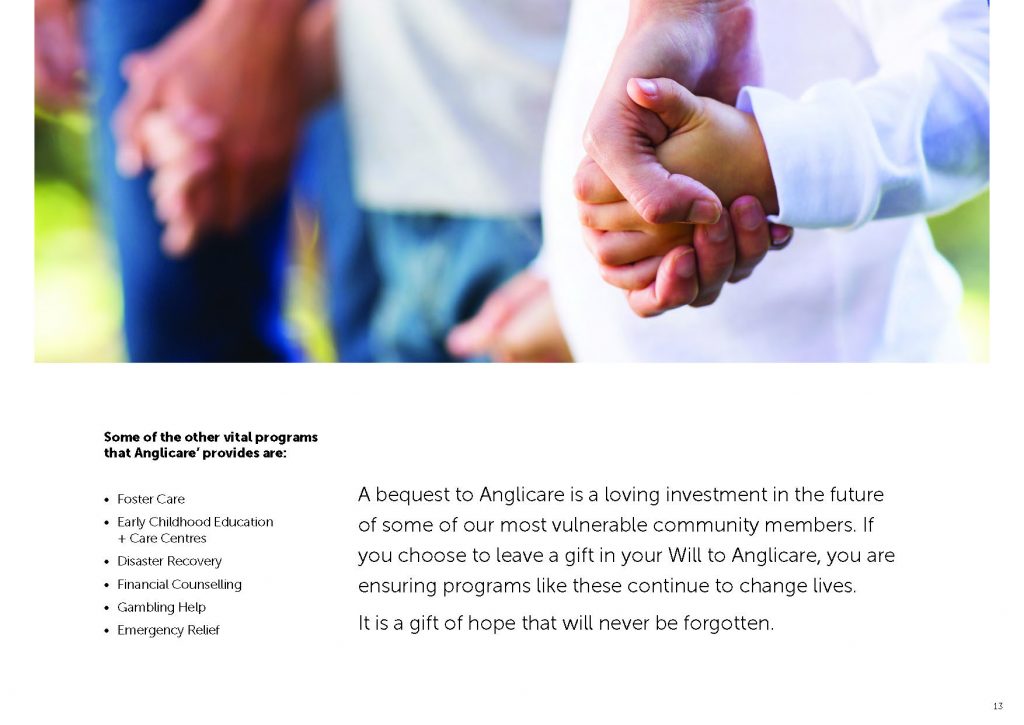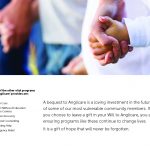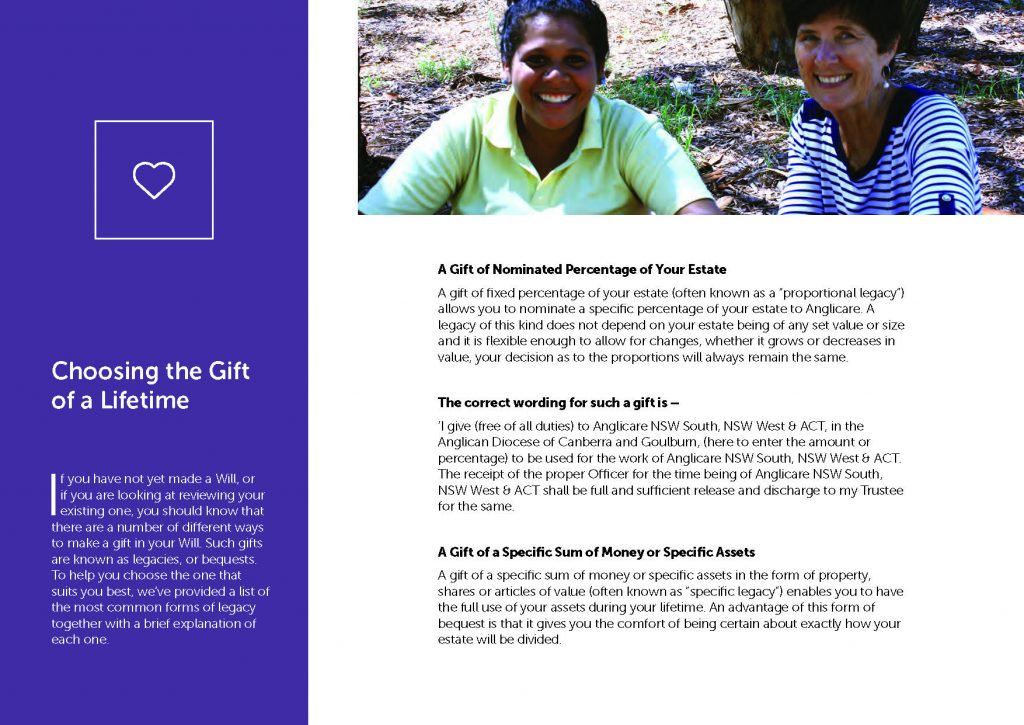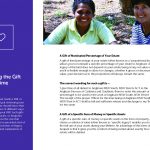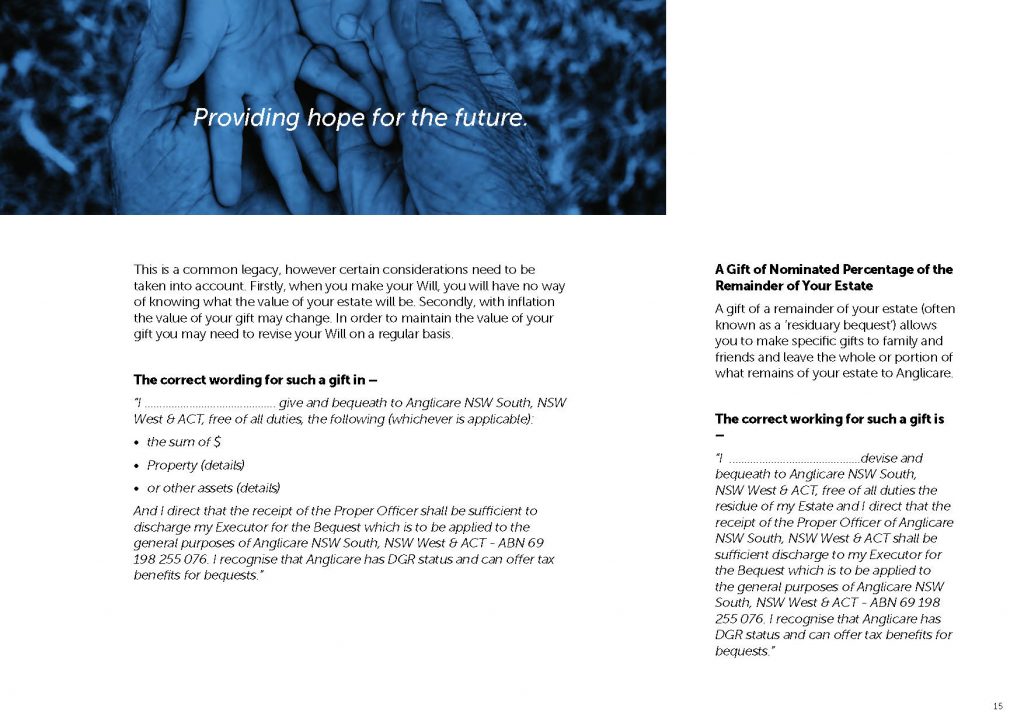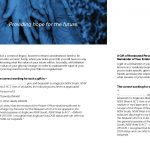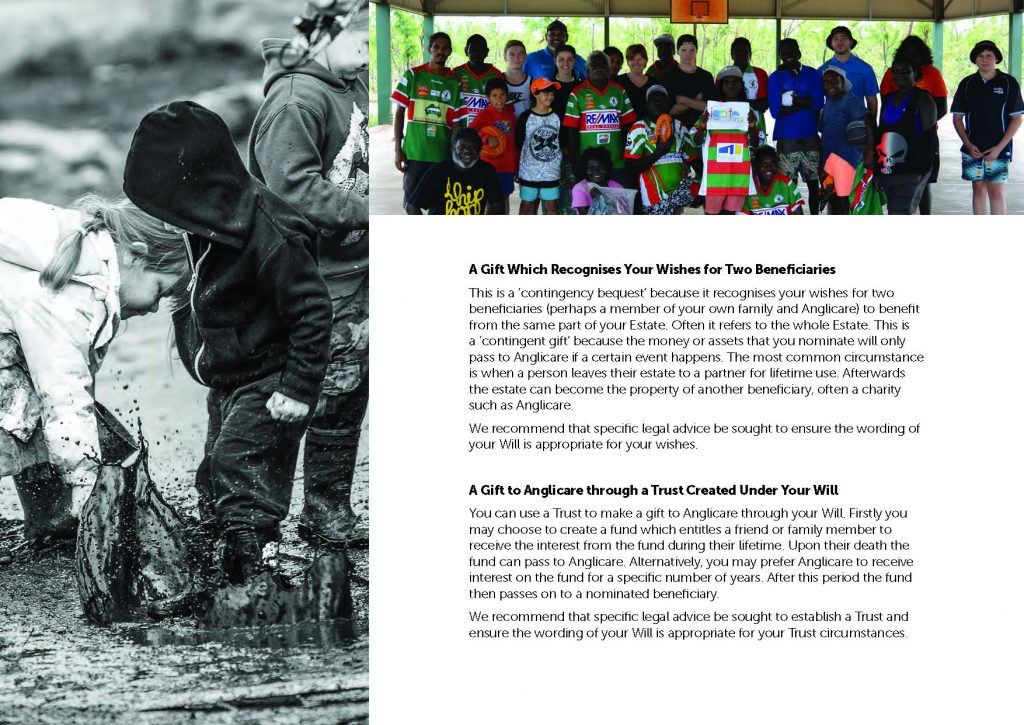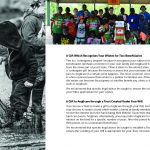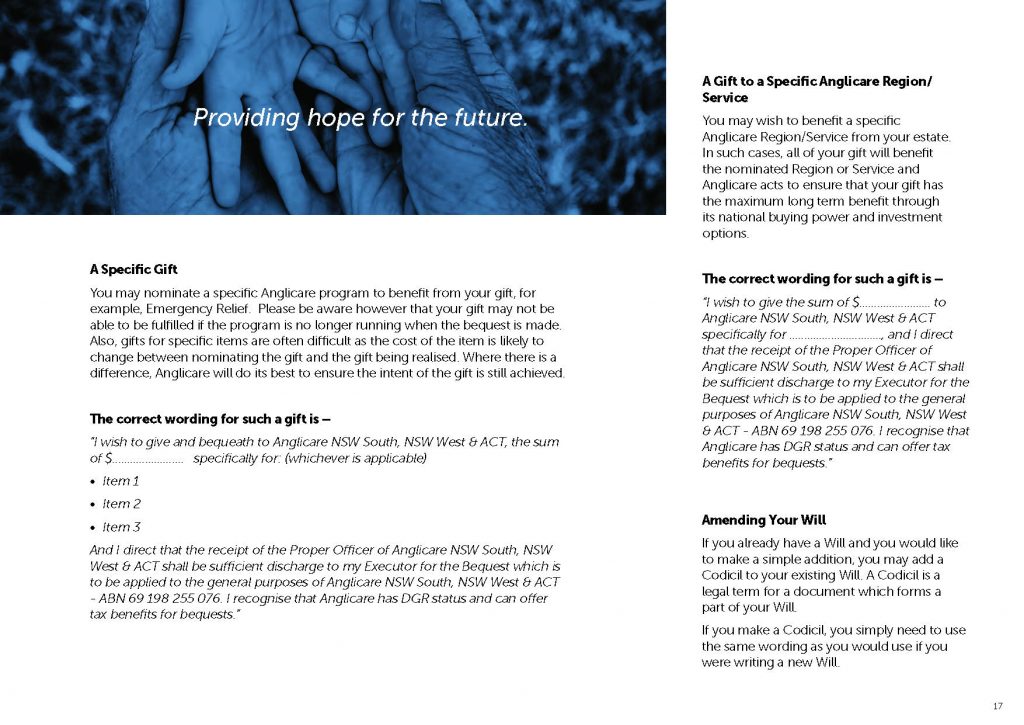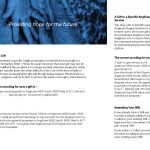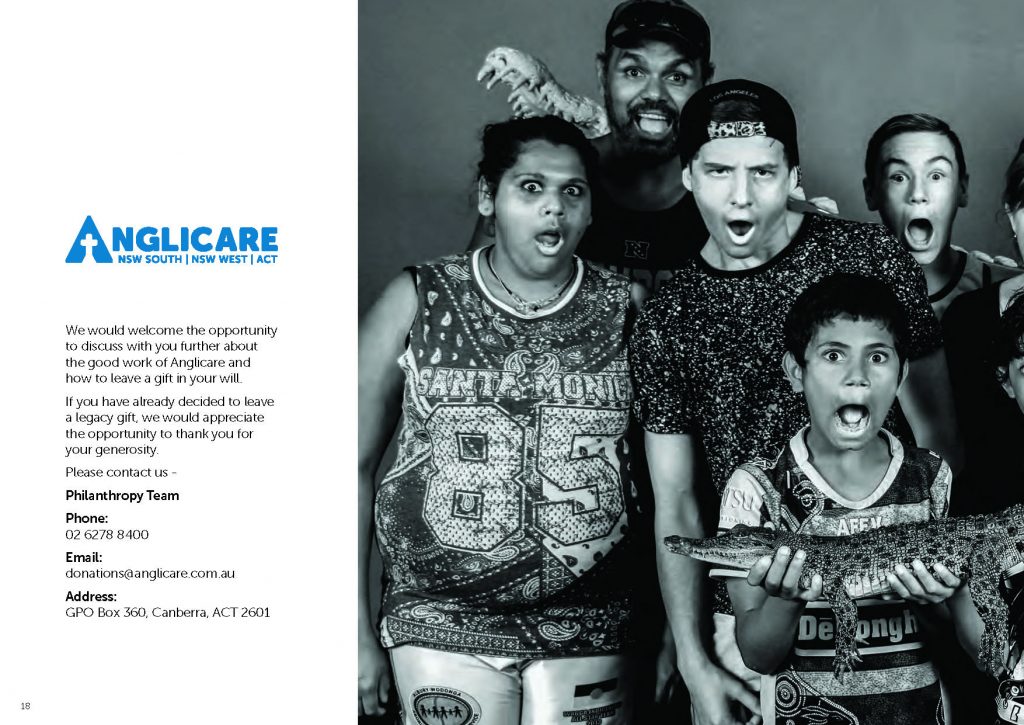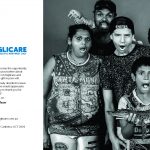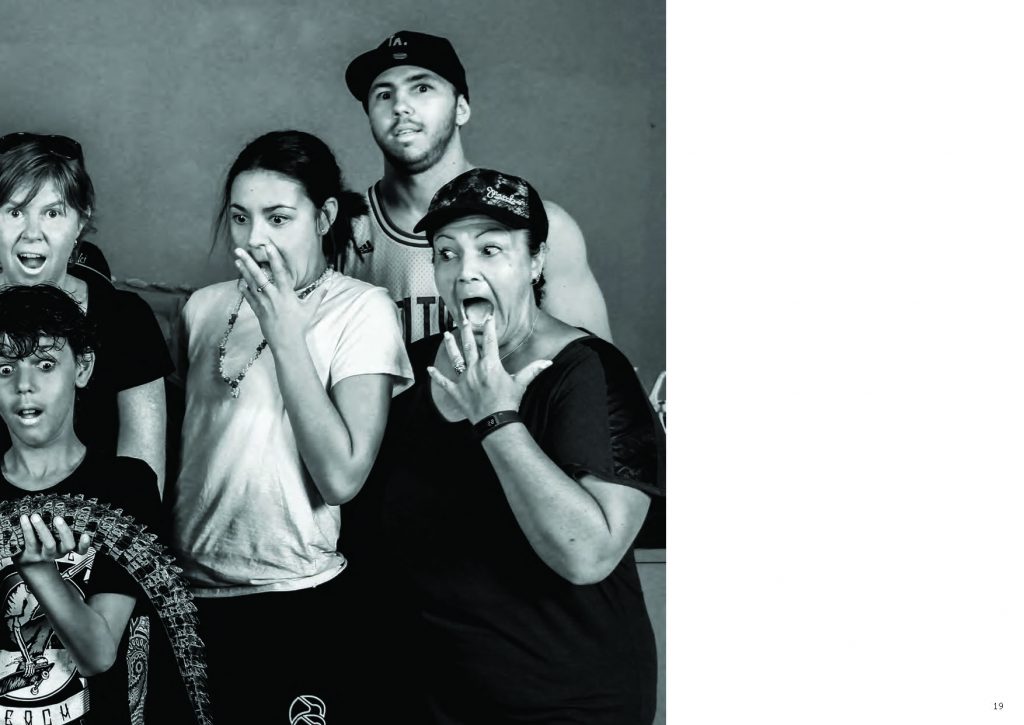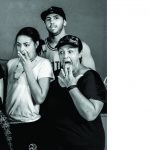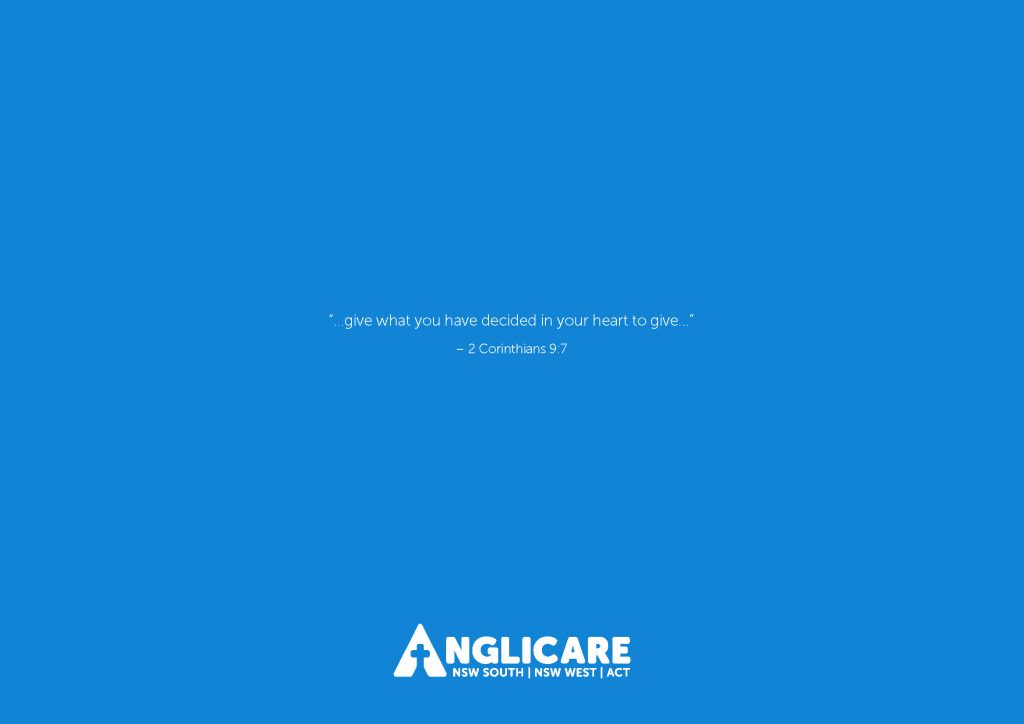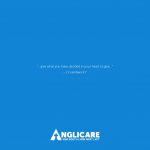 How to Include Anglicare in Your Will
There is a range of different ways that you could include Anglicare in your Will such as:
the remainder of your estate once you have taken care of your loved ones
a set percentage of your estate
a specific sum of money
a specific gift such as property.
If you decide to include Anglicare in your Will then there is very specific wording to ensure that the clause in your Will is legally binding. We recommend that you use the following:
"I …………………………………….. give and bequeath to Anglicare NSW South, NSW West & ACT, free of all duties, the following (whichever is applicable):
a sum of $
Percentage of estate
Remainder of estate
Property (details)
or other assets (details)
And I direct that the receipt of the Proper Officer shall be sufficient to discharge my Executor for the Bequest which is to be applied to the general purposes of Anglicare NSW South, NSW West & ACT – ABN 69 198 255 076. I recognise that Anglicare has DGR status and can offer tax benefits for bequests."
For more information, or to request a 'Gift in Wills' Inquiry Pack, please contact the Fundraising and Events Office, Tatum Zotti on (02) 6278 8400 or tatum.zotti@anglicare.com.au